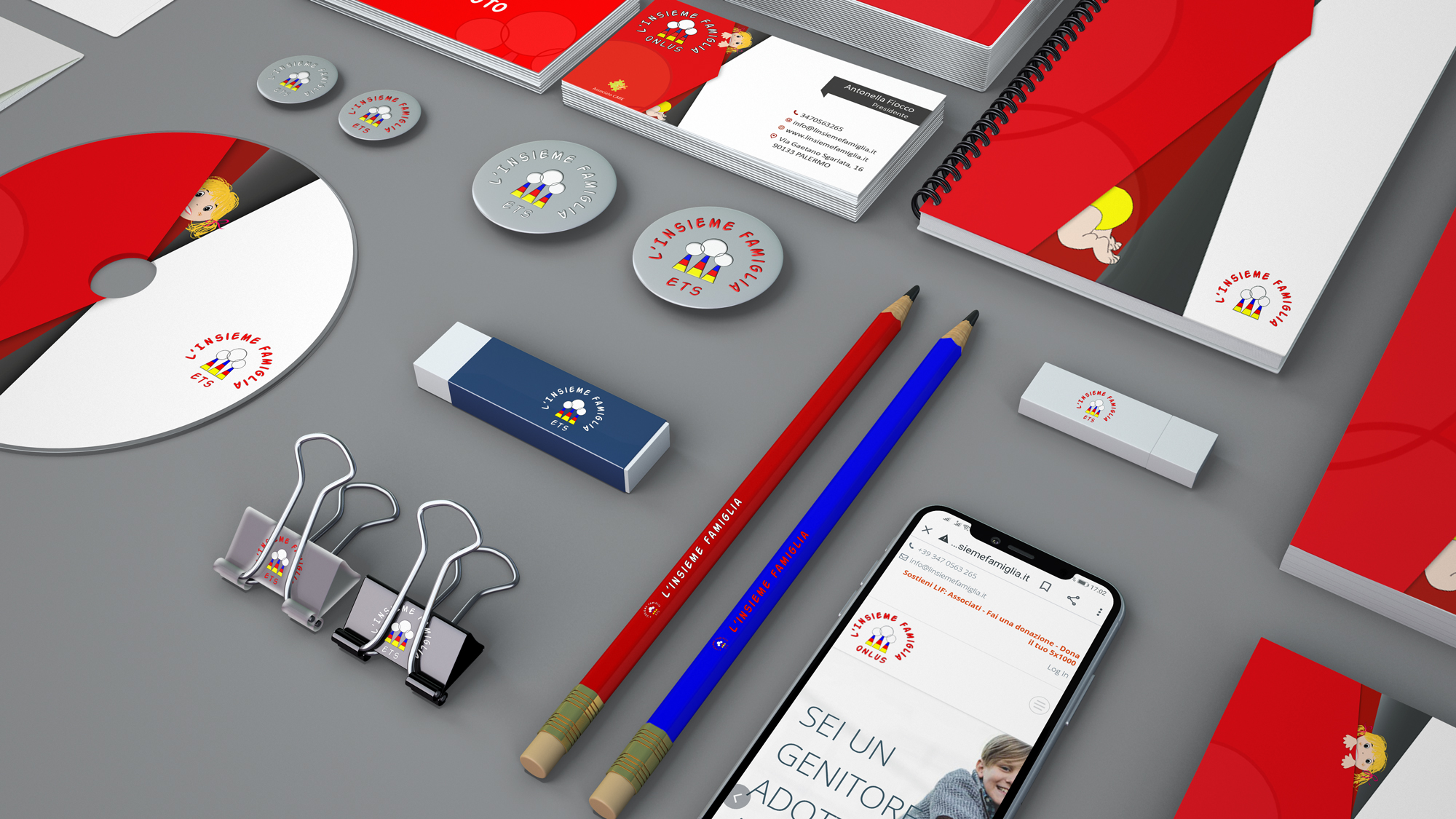 L'Insieme Famiglia
Project: Identity corporation & website
Brand research and realization of the identity corporation and the website.
L'Insieme Famiglia is my main client.
I have handled all works of the association from its foundation until today. I am also a founding member of the association, so I did many of the projects free of charge.
I wanted a logo that represented the client's name and mission, that would give an immediate idea of what the association does but that was at the same time simple and remained etched in people's minds.
So I simply drew three stylized people and only used the basic colors, yellow, red and blue to emphasize the three figures.
I developed the website and in 2013 I make a complete restyling of the site and renewed the logo.
I manage the website and social media.