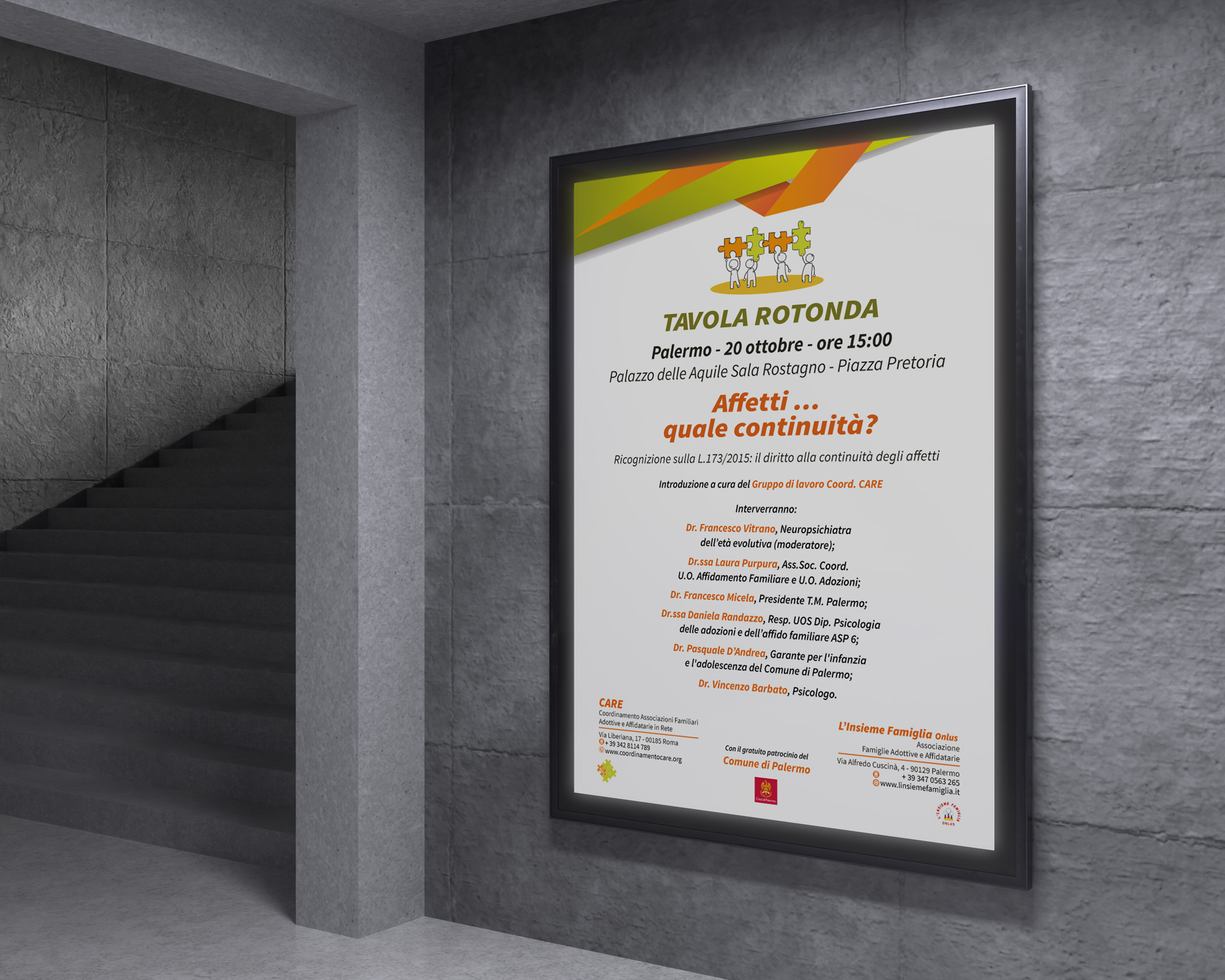 L'Insieme Famiglia
Project: Visual Design for the event
"Affetti...quale continuità?"
Study and realization of graphic materials for the event "Affections... what continuity?"
I conceived the design of the poster, invitation and trifold flyer.
In addition to informing about the dates, the place and the speakers, the flyer had to be captivating and give a precise idea of what the topic of discussion was. So I highlighted the two topics in the box with the dates, and, to give more prominence to the event, I placed the logos of the participating institutions at the bottom.
The artwork from the leaflet was also used as a poster to promote the event. It was exhibited in invited schools and in the offices of participating or invited institutions.
In the trifold flyer I have included the details of the event, the program and a brief history of the promoter.
I created the landing page on the website (www.linsiemefamiglia.it/eventi-tav-rot-care) describing the event in detail in an accordion panel, adding information material, PDF prints, photos and other useful links.
I also created and managed the event in the social media account.