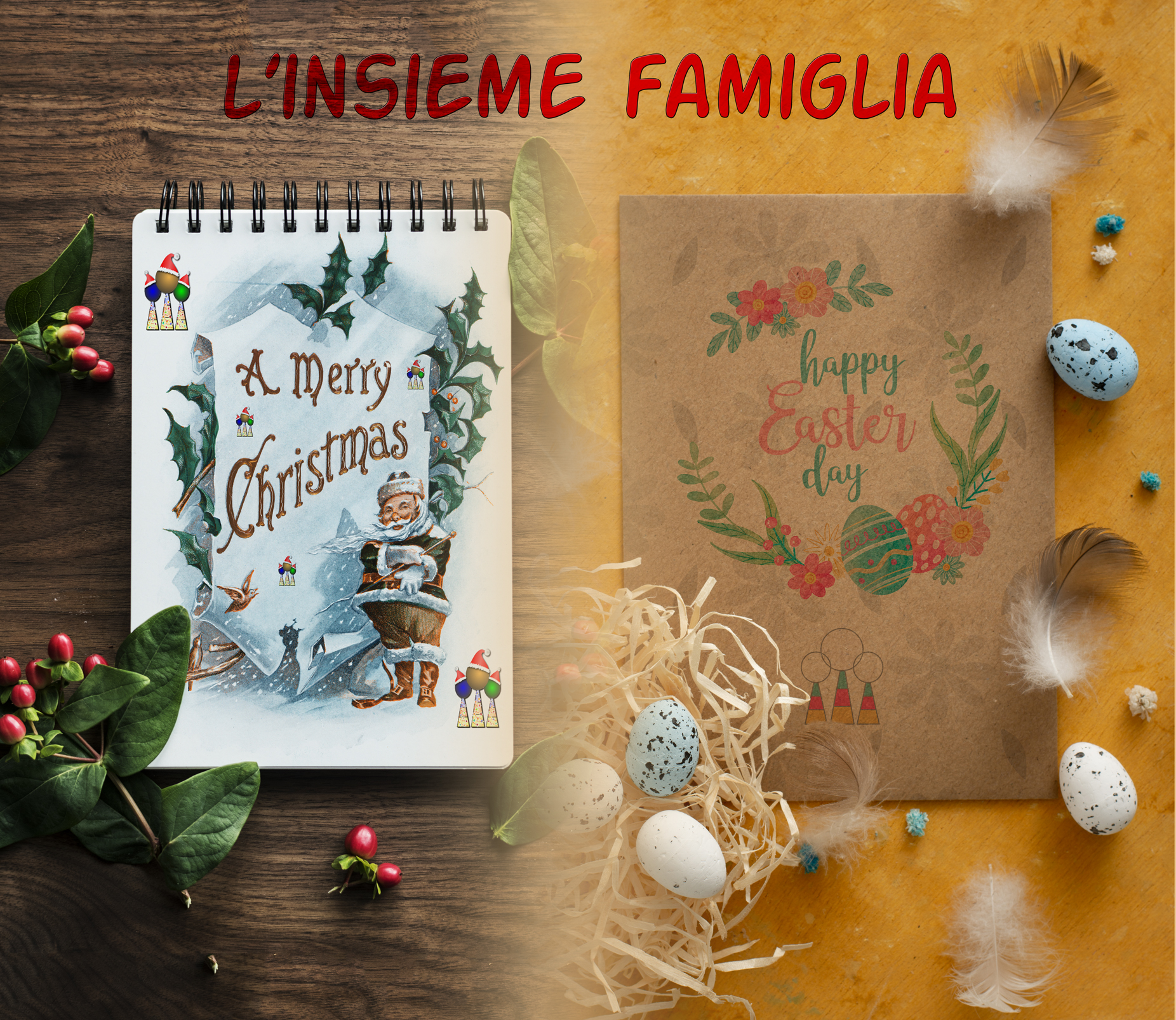 L'Insieme Famiglia
Project: Greeting cards, invitations and more
Design of greeting cards, invitations to corporate events and more.
I designed Christmas and Easter greeting cards each year, invitations to corporate events such as community lunches, end-of-year dinners and more.
I adapted the greeting cards for publication on social networks, I posted them and I managed the posts. From time to time I published the card on the website homepage as one of the page header sliders.
In addition to being published on the association's social networks and website, the Christmas greeting cards are sent, via email or instant messaging apps, to all the association's contacts. They are also printed to accompany Christmas gifts for external collaborators.
I also edited the poster for the "Festa dell'Affido" organized by A.F.A.P. since L'Insieme Famiglia contributed to the organization and realization of the event. Obviously, also in this case, I took care of the social pages with the publication and management of the event.