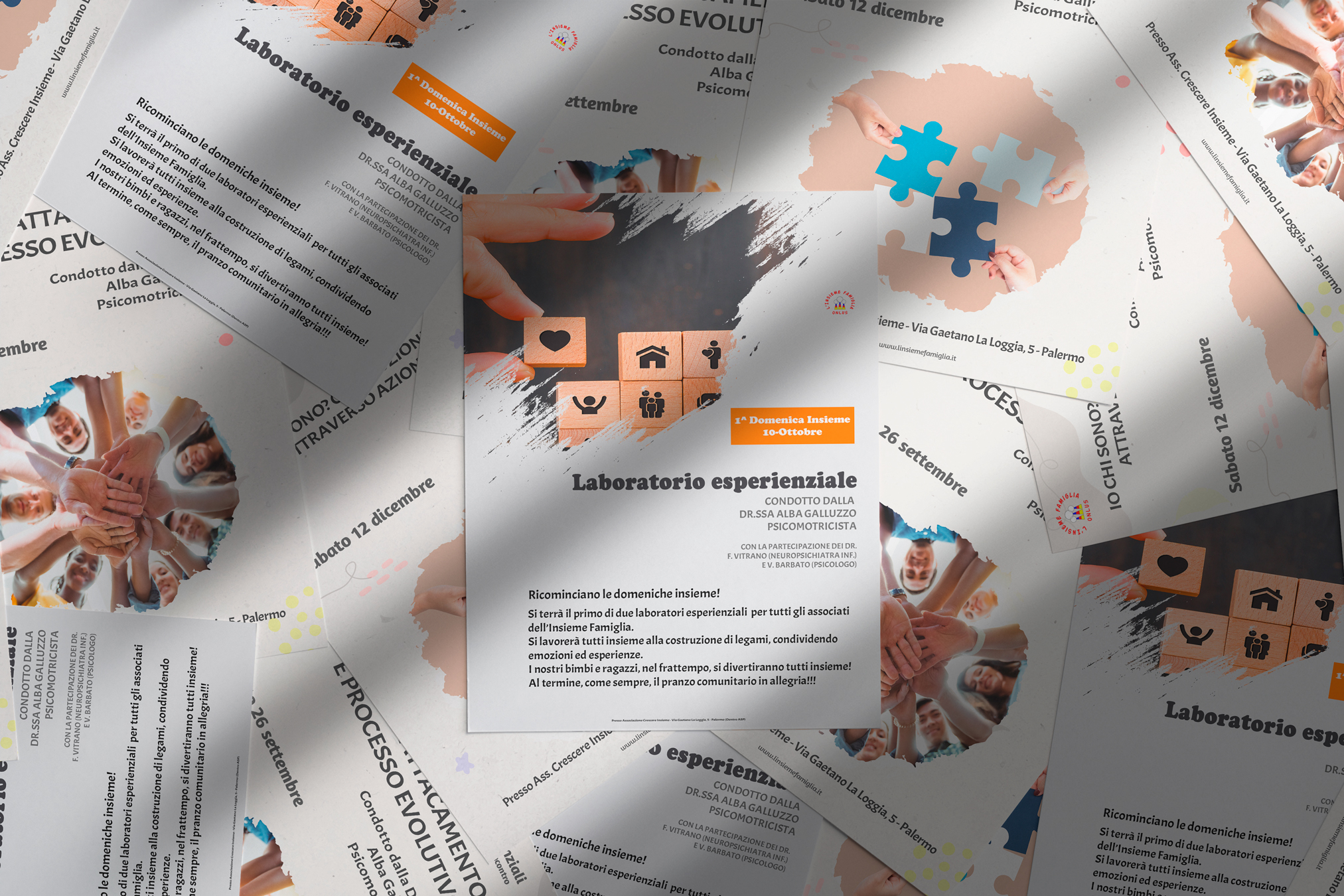 L'Insieme Famiglia
Project: Visual Design for the event "Emotional Laboratory"
Creation of posters and social media management
I wanted to use a clear and clean design, placing at the center images that represent the construction of relationships, the central point of the laboratory.
There were 4 meetings in 2015 and 2 in 2016. For 2015, since each meeting dealt with a different theme, I used the same layout by changing texts and images. For 2016 I only did one.
An expressive-creative workshop was organized for the children.