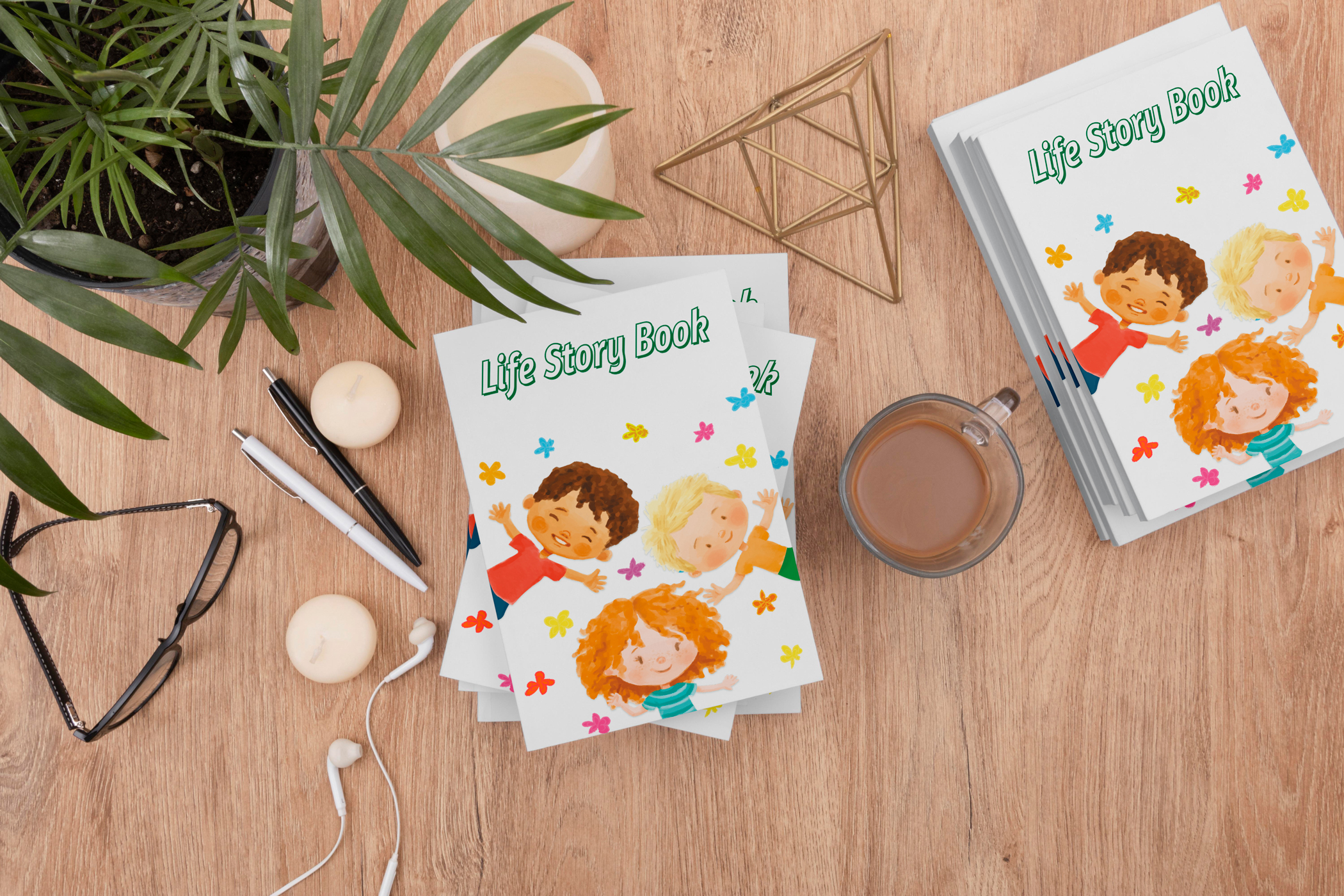 L'Insieme Famiglia
Project: Visual Design for the event "Life Story Book"
Creation of posters and leaflets
This project involved several events. In the first, the project was presented to a wide audience of interested families, and the following saw the development of the project with the families who joined it.
I created the poster and a trifold flyer. The poster was then revised for the following events. The poster was posted at the offices of Social Services, the Family Court, and major child protection institutions. The brochure contained the program and purpose of the event and a brief history of the association.
The theme of the event was the presentation of the Life Story Book, a tool that helps children and young people adopted in reconstructing their own history and identity.
For this project I used the color green, which conveys positive sensations of rebirth and growth, in a shaded rectangle in which the outlines are not well defined and blend with the background, just like the story of these guys. For the last page of the brochure I have chosen some photos that represent the painful experience of these children.
I created a landing page of the event for the website with the details, the photogallery with the photos I took myself, and the prints of the poster and flyer in PDF.
I created and managed the event on social media.