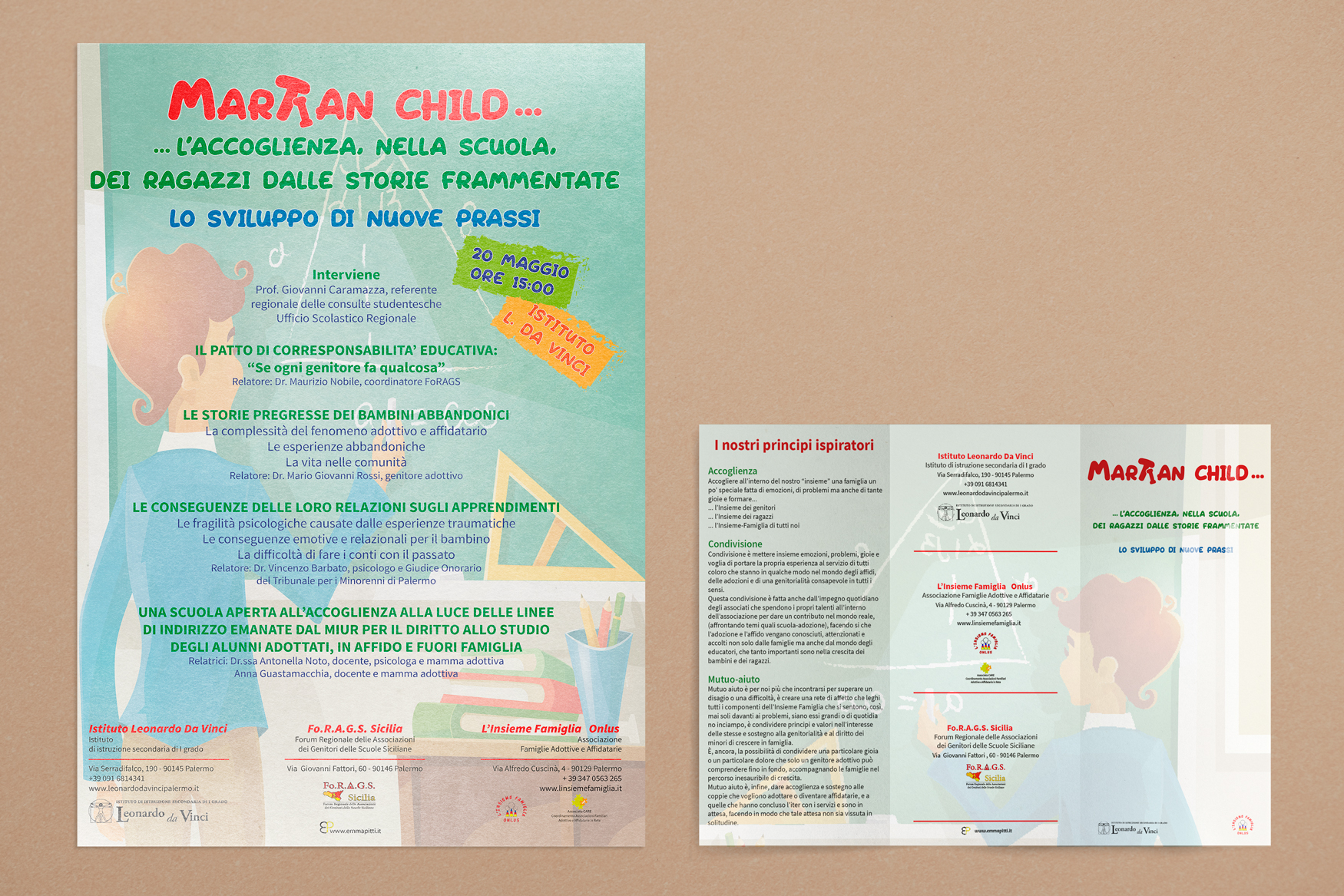 L'Insieme Famiglia
Project: Visual Design for the event "Martian Child"
Creation of posters, leaflets and invitations
The event took place in a school and was reserved for school staff, so no invitations or adverts were needed.
I created the poster and a trifold flyer for the event.
The poster was posted in the different common areas of the school and the brochure distributed to the staff.
The brochure contained the program and aims of the event, and a brief description of the association.
The theme of the conference is the awareness of a different way of welcoming adopted or foster children in the school, with fragmented stories.
Starting from this, the fragmented stories, I used, as the background of my project, a schoolboy at the blackboard in front of a scalene triangle, which gives the idea of duality, of diversity.
I used a predominance of green that conveys positive feelings of rebirth and growth.
I also created a landing page for website of the event with the details, the photogallery with the photos I took myself and the prints of the poster and flyer in PDF.
Lastly I created and managed the event on social media