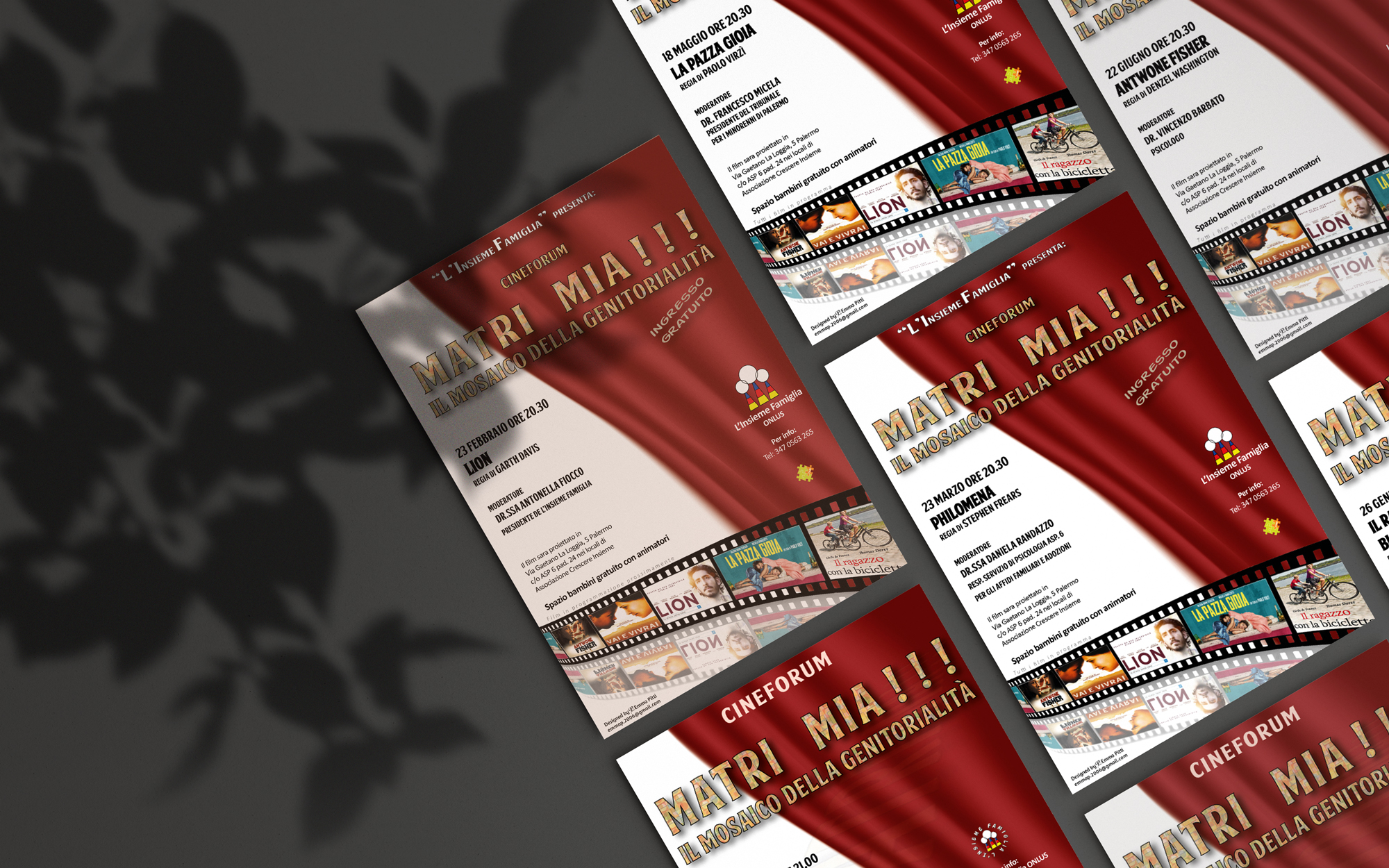 L'Insieme Famiglia
Project: Visual Design for the event "Matri mia"
"Il mosaico della genitorialità"
Study and realization of graphic materials for the event "Mamma mia The mosaic of parenting"
I created the posters for the cineforum films. To recall the idea of cinema, I designed on one side the typical red curtain of cinemas.
At the bottom I put a strip with the images of the films, a film every frame.
For each screening I changed the poster with the name of the film, the date and time and the speaker who would lead the discussion after the film.
I created anche the landing page on the website (www.linsiemefamiglia.it/eventi-cineforum) with the programming of the films, the dates, the speakers and a brief description of the plot.
I also created and managed the event in the social media account.